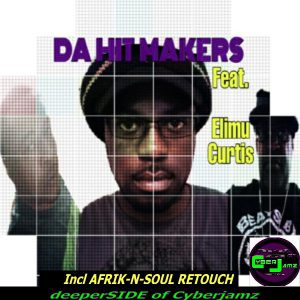 Hot Release Alert: out now The Deeper Soulful EP (Inc. AFRIK-N-SOUL Retouch)
Da Hit Makers feat. Elimu Curtis out now https://bit.ly/2ZJTpOP or junodownload https://bit.ly/3a9r5u0
Da Hit Makers return to the label with a wonderful set of vocal pieces by Elimu Curtis featuring the lovely "Deeper" & "You can be Free". This release also features the hot AFRIK-N-SOUL Retouch version for your dancers and dance floors. All and all, this is an excellent package.
If you love vocal house music, then this is your release!
produced, mixed and arranged by Da Hit Makers 2020.
*additional production and retouch by Tariq Brodie (AFRIK-N-SOUL)
Another SOUL CAT Joint 2020.