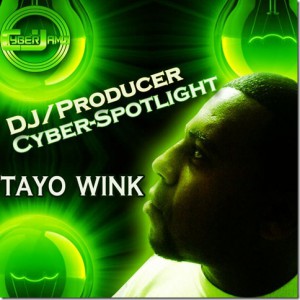 Cyberjamz/Toupee Records appreciation & acknowledgement goes to the ultimate artist/producer – Tayo Wink.
This man need no introduction as he has been in the fore-front and involved with Cyberjamz/Toupee Records for a period of 6 + years at our headquarterz !
There are so many mixes and remixes by this artist/producer that I can't post them all in this one thread.Top remixes of Rescue Poetix., Ejaye , Seductive Sapphire – Sheila Johnson , Mona Bode , Sal Negro to Brown Sugah – Sugah Lyrics and awesome collaborations with Maminstrumental , Dj Addvibe and more !
Keep your ear to the ground for a few hot upcoming E.P's and remixes on both Cyberjamz and Toupee Records by our #1 producer.Tayo Wink is an extraordinary and genuine brother and I for one is looking forward for the rest of this year and in 2016.
I would to say Thank you for all the wonderful years and music for our label
artist/producer spot-light info here: http://bit.ly/1QMjlQ6
releases and catalog info: http://bit.ly/1Mm3DZ4
Sammy Rock – Cyberjamz Radio/Records.
http://cybejamz.com