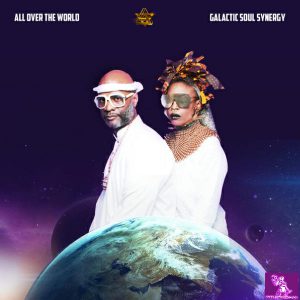 Hot Release Alert! Galactic Soul Synergy – All Over The World – Cyberjamz Records
Target release date 11-11-2020
Cyberjamz Records welcome Galactic Soul Synergy featuring their first release from the newly formed music group and record label Galactic Soul Synergy, members Q of CyphaHouse aka the Galactic Soul Singer and Steve ChiProfess of Soul Synergy collide to bring this dance floor anthem from ATL to the world. Galactic Soul Synergy is just getting started, with an arsenal of tunes to follow.
Credits:
Written by: Aqeela Reyad
Creative Director: Aqeela Reyad
Composed by: Steven Patterson
Mixed and Produced by Steven Patterson
Recorded and Mixed at Galactic Soul Synergy Studios
Mixed and Mastered by Darren Daz-I-Kue Benjamin
Keyboard: Mausiki Scales, Quinn Mason, Steven Patterson
Vibes: Mausiki Scales
Bass Guitar: Conroy Gooden
Percussion: Ricky Corey (Sound Over Sight), Steven Patterson
Trumpet: Dashill Smith
Trombone: Gina Devoe
Saxophone: Quinn Mason
Percussion: Ricky Corey, Steven Patterson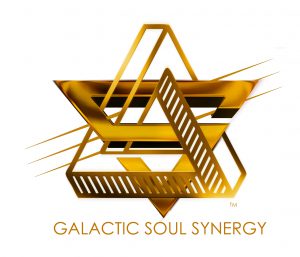 Cover Art: Jimi_Figz
Images by: Hakim Wilson
MUA: Quin Watson
Special Thanks to Ashley Scott
Special Thanks to Santiago Paramo
Special Thanks to Mpenza Ramadan Nanji
Special Thanks to our ATL Family.
Purchase Q releases out now https://bit.ly/2UdV7WP
Purchase ChiProfess releases out now https://bit.ly/3kcWQ9i
Licensed to Cyberjamz Records 2020