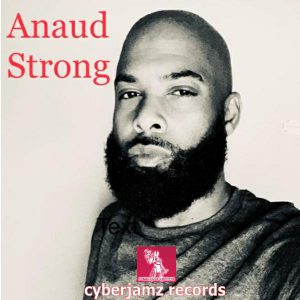 We at Cyberjamz – Toupee & DeeperSide of Cyberjamz Records welcome Anaud Strong to our record label and is about to release his first vocal track on our Cyberjamz Record label Friday July 31,2020 at traxsource.com . Anaud has teamed up with deep house producer Deep FX of which is in a class by himself and is a beast with his Original and Deeper Mix in their upcoming single entitled "I fell in Love with You". This track is a wonderful vocal piece with a very familiar topic of falling in love with that special person. All the mixes offered are right on the money as a few genres are introduced by both of these producers, from house to deep house and tech, we are sure you will find one or all of these mixes acceptable for your sets.
Bio
Anaud Strong, US + international soulful deep house artist, producer-Remixer and Dj mixshow host. Strong has been commissioned to remix-produce and released music with top indie and major recording labels including Deeper Level Music, Laera Team, Ultra Nate's Deep Sugar Music, pioneering house label Trax Records, Veksler Records, Disco Balls, Strictly Rhythm, Warner Music, Birkin Records, My Wife Records, SPINNUP Unviversal Music , and new releases on CYBERJAMZ label. He has worked with International gospel house vocalist Mijan , Karla Brown, Lisa Mack, Lady Mary Sound and legend Ultra Nate' in projects in his career. Anaud Strong is also the founder and owner of new label Qualified Recording Co. + soulful house collective + Label :MLF: Music Lives Forever.
Music Lives Forever!
Contact and info Email: ANAUDSTRONGMEDIA@GMAIL.COM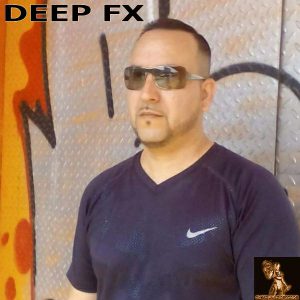 Deep FX
Deep FX is a true lover of house music and has been in the game for quite a few years now producing and releasing top deep house, tech and electronic house music throughout his career.
The strong concept of Deep FX, is "To cause deep and subliminal effects on the mind" and never commit to just one style or music genre but to manifest his skills one track at a time and to keep things organic with his vibe. Deep House, Soulful and Underground genres are his favorite, however, Deep FX is always experimenting with different musical elements and continues staying true to the house music sounds we all love. This producer also has developed a unique sound through experimentation and hope you find his upcoming mixes of Anaud Strong's, "I fell in Love with You" of which features two of his mixes respectively. This producer continues to strive for more, as he collaborates with some of the industry's finest artists.
Keep Your Ear to the Ground for more of Deep FX coming to a label near you!
Facebook Contact and info https://www.facebook.com/deepfxsound