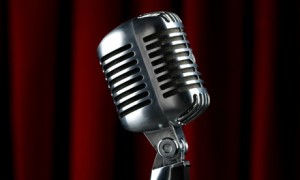 Cyberjamz Records music artist Ejaye is one of those gifted talents that has an emotional and sensual voice..Tayo Wink has found this lovely talented spoken-word artist and has produced some wonderful pieces out on our label.
Bio:
Chicago native with a passion for the Arts. I love music, ESPECIALLY THE VOICE OVER INDUSTRY, Visual Communications & Marketing Design, & pursuing many Creative interests.
I admire networking with positive, innovative, creative, *unpretentious* forward thinking down to earth people when *reasonably* necessary.
Current Voice Over Highlight : Soulful Spoken Words on Deep House Music Tracks
Music Page: https://cyberjamz.com/dj-feerock-deep-in-my-mind-bio-info/
FB Page: https://www.facebook.com/ejaye.productions
Email: ejaye.productions@gmail.com
Ejaye Releases out now mixed by Tayo Wink. avail at your favorite digital download store.
Darkened Temptations feat. Ejaye – Dark Gable Godive Mix :
http://traxsource.com/track/1155879/darkened-temptations-feat-ejaye-dark-gable-godive-mix
Ejaye's House 101 – Tayo Wink Subliminal Deep :
http://traxsource.com/track/1027150/ejayes-house-101-tayo-wink-subliminal-deep
Ejaye – The Caramel Kissess E.P – Tayo Wink Mixes :
http://traxsource.com/title/174427/the-caramel-kissess-e-p-tayo-wink-mixes
Upcoming releases TBA.