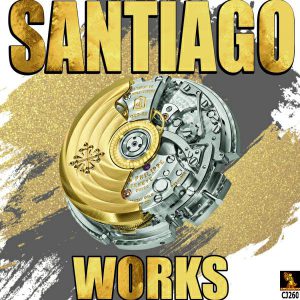 OooOoOoOoO.. HOT Release Alert!
if you thought his Never Stop Dancing EP was pretty nice… then you are in for a real treat with Lucky Santiago's – Ab Shabazz next release package "Santiago Works" coming end of Feb 2020.
We got a few goodies coming out this month and so keep your ear to the ground for our upcoming jamz.. Dj Lucky Santiago just came onto our label with a baseball bat delivering a few hot joints off his EP which can be purchased here: https://bit.ly/30sA6K0. Now coming in Feb 21st his new EP Santiago Works is about to drop and let me tell you guys., the dancers and music programmers are going to love playing these cuts in your sets!
mixed, produced,re-jammed and mixed by Dj Lucky Santadio.
Another Cyberjamz Records Jam 2020.