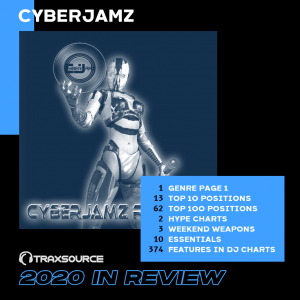 I wasn't going to post this info this year due to Covid and those that have passed from this virus.HOWEVER, I posted it for our artists, producers, and remixers who have delivered quite a few jams during this year and so I put this up for THEM and those that continue to support us and have purchased, play charted, and love our music, I say thank you.
Everything Cyberjamz https://www.traxsource.com/label/966/cyberjamz
thank you, guys.
SammyRock aka Soul Oasis.
Cyberjamz Radio – Records.