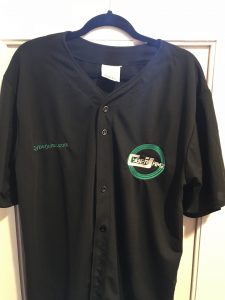 The Cyber-Cat are here. I mean Cyber Cap. Catherine Harris Rowell CyberJamz Radio summer collection of Baseball Caps and matching Jerseys are now official.!!! Place your orders today !! get at us. if interested…limited time offer and serious inquiries only.
*The jersey's come with the option of your Dj name in the back. They are Supa HOT !
$60 bucks for logo and Cyberjamz on the chest pocket (WIthout name on back) w/Name is extra. Il have that info today. Caps are $25 each. these are all high quality and do not erase. We need to get 12 of us to place in order to get them at this price. So place your orders (I think we have 12 that already committed to buying one) and if we don't break that thresh hold.,then we will refund you back your money… Right now only Housecat and I have these prototypes. So get yo orders in today…
Cash App – $housecat81
Vermo – @Catherine-Harris-Rowell
PayPal houseonthewaterfrontmd@gmail.com
MAKE SURE TO ADD SIZE for both Caps and Jersey's.Also please add name and address to mail it out to you.