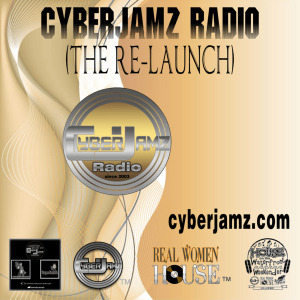 Cyberjamz Internet Radio is now in its final stage of re-launching feat the select few, the proud, and those that still love playing on our platform. This is our 19th year and still rolling with the punches till "THE WHEELS FALL OFF OF THIS MF".
We are also streaming at C.T.R.N (Cyberjamz Twitch Radio Network) https://www.twitch.tv/cyberjamz_radio
If time permits check into our new chat room feat both the famous CJ Radio chat room (no registration needed) and TwitchTV Chat at the same time! https://cyberjamz.com/the-cyber-chat/
Also, log in from your phone to https://cyberjamz.com and hit the green button for music or an archive playing.
The archives are back! Stream or right-click,save target to download the mixes at https://cyberjamz.com/archives/