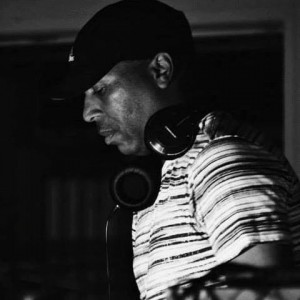 Cyberjamz/Toupee Records spotlight is on our very own deejay,producer,remixer and radio music programmers Edward Ward – Dj Eddie- Ed.
Ed has been a force not to be reckowned with, in that not only he is a spectacular music programmer for our station (Cyberjamz Radio) but his hidden talent as a producer is what took us by surprise.This has caused a positive shift in his craft in that he combines his mixing skills and incorporates that into his production work.Dj Eddie-Ed is on a roll offering his skills in our upcoming release "71 Degrees Deep" hWah (Dj Eddie-Ed Remix) coming soon to Cyberjamz Records.Edward also has contributed multiple remix projects featuring RescuePoetix(tm),Seductive Sapphire,Harold Brandon (IBB) , Vanessa Smith and more !
Check our catalog here : Traxsource.com Dj Eddie-Ed
Edward "DJ Eddie-Ed" Ward Bio
Edward Ward, known as DJ Eddie-Ed, discovered his love for music very early in life. Growing up in a neighborhood in Bronx, NY during the infancy of hip hop, DJ Eddie Ed was surrounded by innovative sounds and up-and-coming DJs and MCs like Kool Herc and Grandmaster Flash. This environment had a tremendous influence not only on his yearning to be a part of this exciting industry, but also on his desire to be the best at his craft. After learning the basics on his Technics, he began DJing parties and gaining a following in his neighborhood. During his High School Years, he began to be attracted to the sounds of the NYC clubs DJs and Remixers. His favorite were the , 98.7 Kiss Mastermixes, by Shep Pettibone.
Some time after the DJ bug hit him, DJ Eddie Ed packed up his equipment and his eternal love for beats and headed to SUNY at Buffalo where he began his first DJ business in Buffalo, NY. He played both on and off campus for students as well as residents in nearby communities. He was also known as the Friday Night DJ on WRUB radio. Once again, as in high school, wherever DJ Eddie Ed played, the people came out to dance to the music. He had developed a style of mixing that was unique to him and recognized by those who understood the craft.
During the late 80's, when the Club scene was at its zenith, DJ Eddie Ed found himself mesmerized by the pulsations of House music and expanded his repertoire to include underground House sounds. He spent many nights at the Paradise Garage in NYC and Zanzibar in Newark, NJ.
DJ Eddie-Ed's participation in the armed forces breathed new life into his business. While stationed at McGuire Air Force Base, he was the regular House DJ at both McGuire's NCO Club and the Fort Dix Garden State Club. He had his fair share of fanfare and a following that consistently packed both clubs. It was no wonder he was voted the winner two years in a row of McGuire's annual "Battle of the DJ" contest.
The mid to late 1990's presented transition for DJ Eddie Ed. His days as a traveling DJ were temporarily placed on hold. Now the father of two young sons, his priorities shifted and his turntables found themselves in storage. The break actually afforded him an opportunity to hone his skills in the production end of the business. His talents were now being used to support the efforts of his church home, Bethany Baptist, where he took on the roles of sound and recording engineer. During that time, he was responsible for many engineering aspects of the churches activities including recording live sermons for TV, radio, tape/cd distribution and post production studio work. It during this time Ed realizes that this was a GOD given gift, and decided to use this gift to praise and thank GOD.By 2005, DJ Eddie Ed's itch to get back into the "game" had to be scratched. He, once again, unbridled his love for everything music and revived his DJ business. Only this time, he was able to incorporate his production experience into the mix.
Fast forward, DJ Eddie Ed's decades of experience and inclusion of music professionals with whom he has made alliances have evolved into a top-notch DJ Entertainment and music production company with a range of sound and recording services. His House mixes consist of soulful house, afro house, house mix with a touch of Classics. Now and then he will mix in a surprise.
DJ Eddie-Ed had the opportunity to play in many venues in Miami, Philadelphia, Newark, Trenton and New York City. Another phase, DJ Eddie-Ed has moved into the producer realm. He had the chance to work with producers and artist like Joe Flame, Alan"Speedy" Jackson, Shino Black, Mark Francis, Adam Cruz, Eddie Nicholas, Vanessa Jones, and Tayo Wink, to name a few.
Quotes from Ed " I love to dance – so I when I make a house track – I picture my self on the dance floor"
"I always give thanks and praises to GOD for blessing me. Without HIM, this passion will not be possible.
You can't contact Edward "DJ Eddie-Ed" Ward on
Email: numusicpro@aol.com
Facebook: https://www.facebook.com/edward.ward.DJEddieEd
Twitter @DJ-Eddie_Ed
Enjoy!
Peace and God Bless