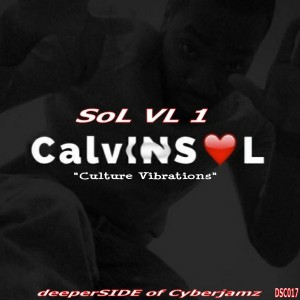 Cat# DSC017
Release: Sol VL 1
Artist: CalvINSOL
Label: deeperside of Cyberjamz.
Out now – http://bit.ly/2ENc5G0
Let us welcome and introduce new producer CalvinSol to our label.This fantastic producer comes to us with a hot Original Mix entitled "Culture Vibrations" a dance floor jacking house joint that will any dancer will enjoy.The vibrations are there and our culture is in tack with this hot cut. Next up we have a beautiful remake of "I open my Heart" by Yolanda Adams.This one is simply gorgeous and done proper ,thus making it a favorite of mine.
Kudo's to CalvINSOL as I'm sure you all will want to hear more from this gifted producer.
Culture Vibrations is produced by CalINSOL
Open your Heart vocals by Y.Adams ,mixed ,re-produced and remixed by CalINSOL