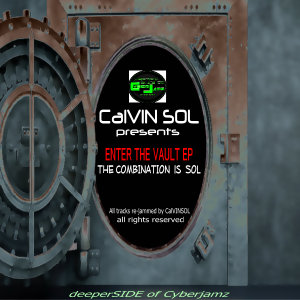 Bangin…. and I mean Bangin EP Alert!
CalvinSol pres Enter my Vault EP (V1) (The Combination Is Sol)Target release date Friday, April 30, 2021
CalVIN Sol returns once more with this wonderful EP featuring a few jams and reworks right out of his vault. This EP is right on time for the Spring and Summertime events if and only IF we get this virus under control can we experience these cuts properly, however, if not, we still gonna bang this jam-packed release package into oblivion.
Do you have the combination to this Vault? There is no need to have one., the combination to this vault is SOL!
re-jammed by CalVINSOL
*All rights reserved