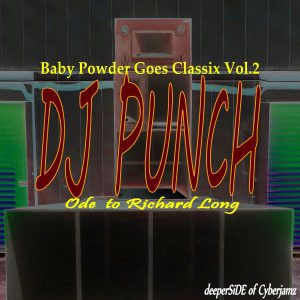 Hot Release Alert !! Baby Power Goes Klassic Vol.#2 (Ode To Richard Long) Dj Punch
out now https://bit.ly/2EyoWKj or https://bit.ly/2Qmxqsn
Dj Punch delivers another set of dance floor bangers for the Summer. Grab your baby powder and sprinkle it on the dancefloor. ya gonna need it !
Jam Listing:
**1.City,Country City (Dj Punch Organ Jam) THIS and I mean THIS !! this Organ joint is HOT !! ( A FAVE)
2.Don't You Leave Me This Way(Dj Punch Zanzibar Classic Remix) What a wonderful Remix here.. Takin ya to the afro-soulful side of things. Dancers Pick.
**3.Baby Powder & Tamborine-Baby Powder Soulful Organ Solo ( A FAVE).. Another straight up Organs and Drums Jam.
4.When You Wake Up(Dj Punch Baby Powder Classic Dub Mix) This one is nicely done !!
Baby Powder Music is in full effect for the Summer !