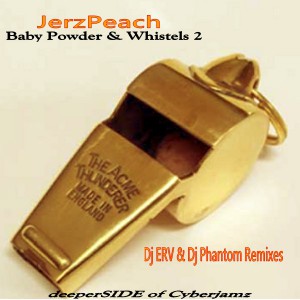 Baby Powder & Whistles-JerzPeach Pt 2 Remixes by Dj ERV and Dj Phantom. Target release date Jul 27, 2018
Dance floor favorite Baby Powder & Whistles by JezPeach gets a another make-over this time Dj ERV delivers a deep house mix with all the right elements for the dancers. Dj Phantom on the other hand comes proper with a dope dope afro beat down and a wonderful set of jackin – tech soul mixes that will def rock your dance floors.
Lovin this release !
produced by Dj ERV & Dj Phantom