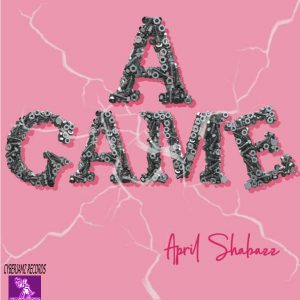 Hot Release Alert: April Shabazz – A-Game E.P – deeperSIDE of Cyberjamz Target release Date Jan 26,2021
OMGoodness! April Shabazz returns once again with this unique explosive jam-filled EP representing the deeper side house music. What I love about this release package are the different sounds and elements introduced to us and each track takes us on a true ride into oblivion. In addition, April Shabazz is quickly becoming a seasoned female producer in a male-dominated industry. Let us tip our hats and support not only April Shabazz but other producers that are in the same grind and deliver.
produced, mixed, and jammed-up by April Shabazz for Santiago Music 2021.
*All rights reserved
cover art April Williams
Keep your ear to the ground deeperSIDE of Cyberjamz 2021.
**Pick up everything April here http://bit.ly/2K7nGDv
Another SOULCAT JOINT 2021