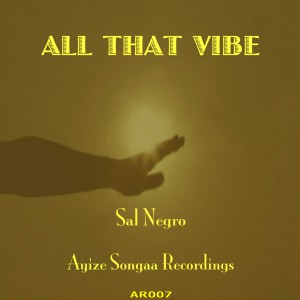 All That Vibe – Sal Negro – Ayize Songaa Recordings
Another track by Sal Negro that has a jazzy feel to it with the signature Latin flavor and of course the vibe that he puts in all of his music. This is sure a track to chill out in, but most of all it is a Sal Negro track that is always full of fun and plenty of color.
Written, Produced, and Arranged by: Sal Negro
OSHJR Music (BMI)
© 2017
Track: All That Vibe
Produced by: Sal Negro
Time: 6:14
BPM: 125
Genre: Jazzy House
Ayize Songaa (Let It Come Strong)
Peace and Blessings
© 2017 Sal Negro
(P) OSHJR Music
Design by: Orlando S. Herrera, Jr.
All Rights Reserved © (p)
Ayize Songaa Recordings
All Inquiries: ayize.songaa@gmail.com