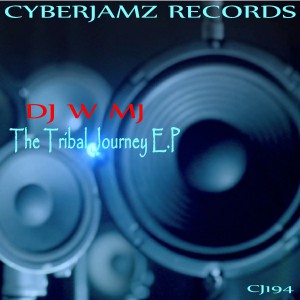 Cat#CJ194
Tite: The Tribal Journey E.P
Artist: Dj W MJ
Label: Cyberjamz
Target Release date May 2017.
Hot E.P Alert:
William Curtis aka Dj W MJ continue to demonstrate why underdogs come out on top of the game each and every time. His last E.P "Reach" out now http://bit.ly/2jGFXZt was a clear cut banger and reached a few high points in the charts. I see no reason why this next package shouldn't have the same impact as the first release.
Target release date May 2017, – Cyberjamz Records.
Tracklisting
1. AFRICAN EXPRESSION (7:02)
2. KIZZY KAZZA (6:08)
3. WHEN LOVE IS NEEDED – THE J GIRLS (5:25)
produced by Dj W MJ
booking and info:
contact
Keep yo ear to the Ground Cyberjamz Recos 2017.