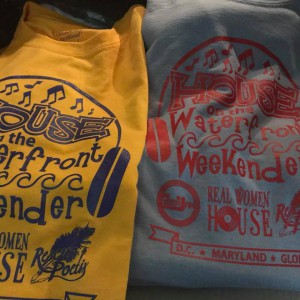 It's that time again and we staring early.
If you would like to help and support us for this years Cyberjamz Radio , Real Woman House & Rescue Poetix Manangement presents: The 4th Annual House on the Waterfront Weekender 2019 events ..you can by purchasing a Limited Edition Tee Shirt or matching towel. They come in the traditional all black on white or white on black ,also an assortment of colors with the #HOTWMD Logo on a quality tee-shirt.They also come in Sizes M-L $20 and sizes XLarge to 3X are $22, we have the new matching hand towels with logos for $12.
Payments are being accepted through
Cash App – $housecat81
Venmo – @Catherine-Harris-Rowell
PayPal houseonthewaterfrontmd@gmail.com
*Make sure to add size,color,your name,address and suite or apartment number.

**If you have any questions or would like to pay using another method please contact Catherine Harris Rowell at contacthousecat@gmail.com
All proceeds go towards this years event ,
thank you all in advance. #HOTWMD Family.
The 4th Annual House on the Waterfront Weekender Event info & Save the Dates Friday Aug 9th thru Sunday Aug12,2019 – https://www.facebook.com/events/608191789610440/