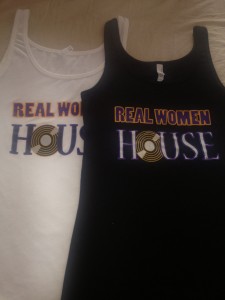 Ladies of House! represent in style with these tanks just as the weather is breaking!.  Made for a woman by a woman, so that means no bulky fit, these tanks are cotton with a touch of spandex for a nice fit.  These tanks are true to size, available in sizes M-XL white and black. Tanks are 22.50 including shipping and handling.Payments are being accepted through Paypal at Jusdefacts@aol.com
*Make sure to add size,color,your name,address and suite or apartment number.
**If you have any questions or would like to pay using another method please contacthousecat@gmail.com
Thank you for your support!
Catherine Harris Rowell
FB – https://www.facebook.com/catherine.h.rowell