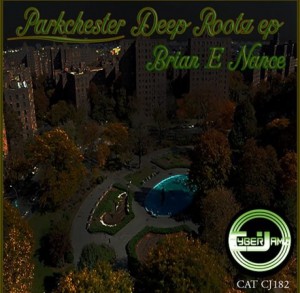 BAM ! 2017…. BAM !
Hot EP Alert ! Parkchester Deep Rootz E.P – Brian Nance – Cyberjamz Records.
Again..we coming deep,funky,jackin and afro at the same time.. this E.P here is another demonstration by producer Brian Nance. This eletronic-funk E.P is dedicated to one of my old Boogie Down Bronx, stomping grounds at Parkchester Ave.All the tracks tell it's own story as he gives us a neighbourhood tour covering all 4 corners from the East Side to West then up to the South and then the Northside of that hood.
This is a wonderful E.P nuff said.
coming soon to Cyberjamz Records end Jan 2017.