Brand spanking new for 2015!
cyberJAMZ takes you into the 21st century with a blast! New and exciting changes to come, stay tuned!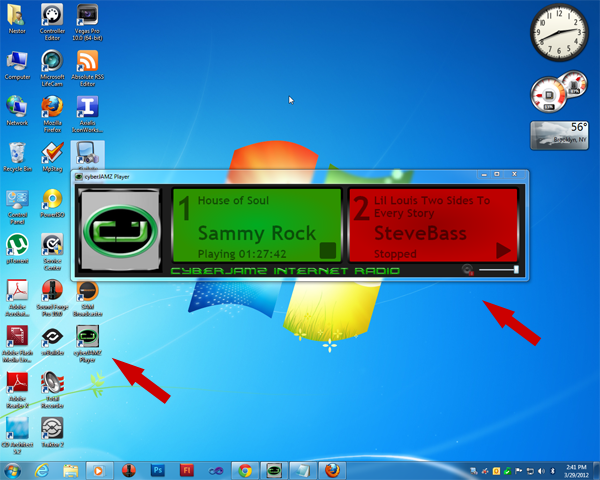 Chrome Support
In January 2015 Google had decided to deprecate support of all NPAPI extensions of which Sliverlight for Chrome is based on. When updating to the latest version of Chrome after January 2015 Silverlight may or may not work. You'll receive the "Install Silverlight" banner if NPAPI was disabled by the update. To re-enable Silverlight follow these steps:
1. Paste "chrome://flags/" in the address bar
2.  Scroll to the "Enable NPAPI Mac, Windows" section
3. Click the "Enable" link in that section
4. Relaunch
This will re-enable  Silverlight support in Chrome.