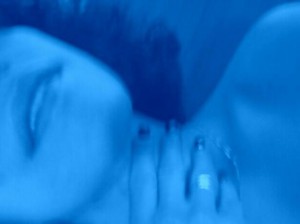 Cyberjamz Records is proud and welcome Liza Zayas and producer Leo Alarcon  to our label.The combination of both of these talented individuals come together to present a deep spoken-word piece entitled "Dear Mine" of which was inspired by a book written by Liza Zayas.
An Exceprt of Dear Mine is from Room 238 : The Champions.
It is a note the dominatric servant leaves describing why their service is untouchable.In a muscical translation this fusion of poetic storytelling injected with a dark underground battle latin groove is bound to spell you.
this proffessional combo of artist & producer are ready to take on the dancemusic music industry.Are you ready?
"Dear Mine" – Leo Alarcon feat.Liza Zayas
Coming soon to Cyberjamz Records
Release Date TBA.
Lyrics by Liza Zayas
produced,mixed and arranged by Leo Alarcon
A & R Sammy Rock aka Soul Oasis for Coyote Entertainment ASCAP 2012.
Bio:
Liza Zayas is a Boston-based poet/singer/songwriter/dancer whose musical delivery is a blend of spoken word, folk and blues to a House sound.Her release on Seed Recordings, "Luv Me", was the first impression Liza made on a House recording.
Delivering an ode to the classic "You Used to Hold Me," her lyrical delivery was a birth into comfort which gave life to "Moment of Truth." Produced by Seed Recordings' Bradford James and released on the Utopia Boston Recordings' compliation, Underground Boston Vol. 1."Moment of Truth" is a one-take recording in the style Liza is most inspired with, Freestyling, as her passion for poetry is the Muse to this songwriter.
Further proof is expressed on "Lullaby," also featured on Underground Boston Vol. 1 and again produced by Bradford James. "Lullaby" is Liza's homage to her Puerto Rican roots and heritage.
Liza has also worked with Boston-based producers, The ShadowKings, and performs throughout the city in song and poetry.Her current release on Cyberjamz Records, "Dear Mine," produced by Leo Alarcon, is a piece from her poetry compliation, The Other Sides, and is a shout out to lovers who know their moments are what make the world stay spinning in its right direction.Expressive, confident, passionate and fun, Dear Mine is the song you want in your set for the sexy people.
Liza continues to write and collaborate with Boston-based producers and there will be more to be heard in the form of poetry and singing from this Poetic Songbird. Check out The Other Sides on http://hotelove.tumblr.com/ and stay tuned for future releases!
Liza Zayas