Here we go!!
Cyberjamz Radio™ / Real Women House™ & Rescue Poetix™ Management presents: "Year of the Woman Dj" Music Series which jumps off Thursday Feb 01,2018 from 3pm – 5pm est at featuring a talented music programmer from back in the day.. Miss Kimberly Kohler.
stream or download Podcast here: http://souloasis.cyberjamz.com/?p=4099
Kimberly Kohler is a highly decorated deejay,producer and music selekta from the old school and she is about to take us on serious musical journey Thursday Feb 1,208 to kick off our Music Series.She also skillfully chooses her selections and create moods for those that remember how we used to do it.We will get a full dose of music spanning from genre to genre as she keeps the most important element of playing music .. which is all about the music selections and less of trying for that perfect beat match of which she brings to the table.
Kimberly was also featured on the Disconet Dj News article featuring several of her extended mixes from Bananarama,Fun Boy's Three & David Bowie's (R.I.P) joint "Cat People" (Putting out Fire) to name a few..Miss Kimberly also has a very nice piece that was released in 1983 entitled "Dj Girl" produced by Bobby Orlando on Bobcat Records among other fantastic remixes and accomplishments.
If time permits stop by and support or Women of Music !!
SammyRock & Catherine Harris Rowell
http://cyberjamz.com
Kimberly Kohler
Career spanning over a few decades as pictured below.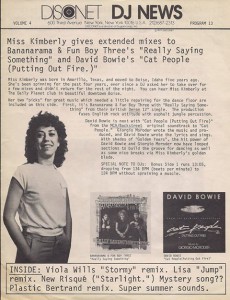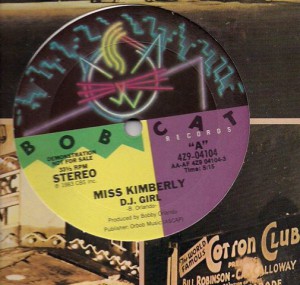 https://www.facebook.com/kimberly.kohler.58 Facebook info