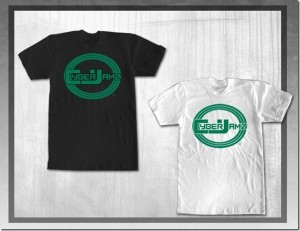 To place an order please  follow the simple instructions
Limited shirts available while supply last.To place a  mail order pay-pal $25 (includes a $5 shipping and handling charge) to samuelacosta@hotmail.com
When submitting your info please include the
Subject Line: Cyber-Shirts,also
Include quanity,size and mailing address.It's important to include an email address for  receipt for your product.
All shirts are 100% cotton and the logo is of high-qualtiy which will not erase upon washing.
When placing your order please specify  the correct size.Sizes avail are S,M,L,XL,1x,2x.Shirts that are larger than 2x are specialty items and are subject to  an additional $5 charge.
There will be a $5 charge for  exchanges.
Please allow 2 weeks for processing your order.
Thanks to everyone in advance and for the support of Cyberjamz Internet Radio TM http://cyberjamz.com
Sammy Rock aka Soul Oasis
Founder Cyberjamz Radio – Records TM
Seth Coyote merchandise manager for Coyote Entertainment 2012.