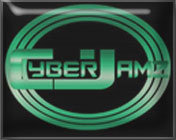 Cyberjamz Internet Radio is humbled by the outpouring of support for our Second Annual Summer Marathon Donation Drive 2014.
You, our listeners and supporters got an opportunity to share the love we have for good music through over 72 hours of nonstop music from some of the most talented Cyberjamz programmers across the globe. We love what we do and appreciate the financial donations that both our programmers, listeners and supporters contributed. We are still receiving donations, and it shows that you love Cyberjamz Internet Radio just as much as we do!
Cyberjamz prides itself on bringing you the best music programs, and programmers, thank you for your continued support. Your donations help us to keep good music alive and provide you with a forum to listen to us.
Official acknowledgements going out to the following supporters,lovers of music and those that donated towards our cause to keep us on air.
Administration
Catherine Harris – Dj Housecat (la gata de fuego) – V.P of Cyberjamz Radio Operations
RescuePoetix
JorgeG – Graphix Designer for Cyberjamz Radio/Records
Nestor Delgado aka Mr.Techy – Cyberjamz Radio Technical Director
The supporters & entire chat room family
Seductive Sapphire
Janet (Free Spirit)
Crecsendo & Steve Bass
and everyone that came through and showed us love.
Donation Family
Ronald Overby(Dj Ronnie Ron)
Rhouse
Gloria
Tricia
K-Ture and the First Responders of House Music
Kingo
Peter Sierra
Dj Bilal Hayles
William Gibbs aka Will Gee
Tanario King
Curtiss Logan – Big Logan
Crystal Hayes
Terri Johnson
Edward Ward – Dj Eddie-Ed
Robbi Promoter
Leon Cook – LeonC
MARCIN MAMZER
Thank you ALL !
Pay pal is still open for donations all year round – pay pal any amount to samuelacosta@hotmail.com Subject line Cyberjamz Server Donation.
If you prefer to snail mail a check or money order let me know and I will send you our company address.
Check out the archived shows of this marathon up now !
http://cyberjamz.com/archives/