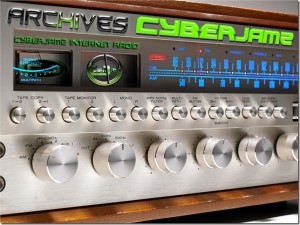 The Cyber-Archives are here to serve you if you missed any of our fantastic shows or would like to re-visit the musical experience ! Check in and Check it out !
http://cyberjamz.com/archives/
Like to know what we are playing in our sets and what is hot? then check out our playlist thread in our forums
http://bbs.cyberjamz.com/forumdisplay.php?f=4
Not a Cyber-Member yet? It's simple,just log into our forums section and become an official member of our community !